Come meet the team at Kennedy Square Dental
From dentists and hygienists, to assistants and front office staff, we look forward to serving you and your family
Our front office team is friendly and welcoming. When you come in for your appointment or call to schedule a visit, you can count on professional service with a personal touch. Our team members are always happy to help with insurance or billing concerns — so if you have any questions, just ask!
Preventative dentistry is the cornerstone of our practice. Our oral hygiene staff is passionate about making sure our patients take good care of their teeth and gum. If you're experience ideal dental healthy, we will likely see you twice per year for oral hygiene appointments. Your hygienist will perform your oral hygiene treatments, as well as take the time to answer any questions you may have and demonstrate proper brushing and flossing techniques.
Our dentists are knowledgeable and professional. They are committed to continuing education to be up-to-date on the latest dental techniques and technology. They always explain procedures before beginning, and believe it is important to work together with their patients to help them achieve optimal dental health. At our office, you will be treated by dentists you can trust. From regular checkups to complex restoration procedures, you will be confident in the care you will receive.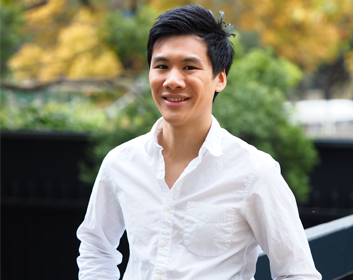 Dr. Lee
Dr. Lee brings passion for dentistry and a gentle touch to the clinic ensuring every patient has a comfortable and positive experience. Dr. Lee values open communication and strives to match every patient with the perfect treatment plan to suit their individual needs.
He is an active member of the Ontario Dental Association, the Academy of General Dentistry, and the Toronto Crown and Bridge Study Club to keep up-to-date with the latest treatment advances and technology.
When not at work, Dr. Lee enjoys dental volunteering, traveling, outdoor activities, and playing videogames.
Contact Brampton Kennedy Square Dental today to learn more about our practice, or to schedule an appointment.